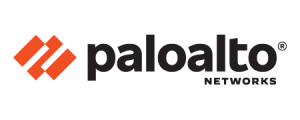 Palo Alto Networks, Inc. an American multinational cybersecurity company with headquarters in Santa Clara, California. Its core products are a platform that includes advanced firewalls and cloud-based offerings that extend those firewalls to cover other aspects of security. The company serves over 60,000 organizations in over 150 countries, including 85 of the Fortune 100. It is home to the Unit 42 threat research team and hosts the Ignite cybersecurity conference. The company's mission statement is "to protect our way of life in the digital age by preventing successful cyberattacks.
Products>
Next Gen Firewall

Next-Generation Firewall – (NGFW) – Palo Alto Networks. Prevent attacks with the industry-leading network security suite, which enables organizations to embrace network transformation while consistently securing users, applications, and data, no matter where they reside.
VM Firewall

The Palo Alto Networks VM-Series firewall is the virtualized form of the Palo Alto Networks next-generation firewall. It is positioned for use in a virtualized or cloud environment where it can protect and secure east-west and north-south traffic.
Adv Endpoint Protection

Palo Alto Networks Traps™ endpoint protection and response stops threats and coordinates enforcement with network and cloud security to prevent successful cyberattacks. Traps blocks known and unknown malware, exploits, and ransomware by observing attack techniques and behaviors.
Cortex XDR

Cortex XDR is the world's first detection and response app that natively integrates network, endpoint and cloud data to stop sophisticated attacks. Cortex XDR accurately detects threats with behavioral analytics and reveals the root cause to speed up investigations.