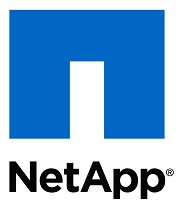 Throughout the world, leading organizations count on NetApp for software, systems and services to store, manage, protect, and retain one of their most precious assets: their data. NetApp enable enterprises, service providers and partners to envision, deploy, and evolve their IT environments. NetApp were incorporated in 1992 and created the world's first networked storage appliance. Today, they offer a portfolio of products and services that satisfy a broad range of customer workloads across different data types and deployment models.
Products>
All Flash Arrays
AFF A series

AFF A-Series systems support end-to-end NVMe technologies, from NVMe-attached SSDs to front-end NVMe over Fibre Channel (NVMe/FC) host connectivity. These systems deliver the industry's lowest latency for an enterprise all-flash array, making them a superior choice for driving the most demanding workloads and AI/DL applications. With a simple software upgrade to the modern NVMe/FC SAN infrastructure, you can drive more workloads with faster response times, without disruption or data migration.
AFF C190

The NetApp® AFF C190 storage system powered by NetApp ONTAP® data management software, offers a simple, smart, and secure enterprise-class flash system for an affordable price. Designed for IT generalists, it helps you meet new business requirements with a modern all-flash array that provides comprehensive data services, integrated data protection, seamless scalability, new levels of performance, and cloud integration.
NVMe storage

An NVMe-based storage system demands high-performance I/O connectivity to deliver the bandwidth, IOPS performance, and extremely low latency of NVMe. It provides end-to-end NVMe connectivity between storage arrays and host servers for maximum bandwidth, high IOPS, and the lowest possible latency.
EF series

The NetApp EF-Series is an all-flash storage array that brings together extreme performance and enterprise-grade reliability to create a system optimized for latency-sensitive workloads. SANtricity is designed to combine sustainable, low-latency performance with enterprise-class availability and protection.

Read the datasheet EF 600
Read the datasheet EF 570
Read the datasheet EF 280
Hybrid Arrays
FAS

FAS systems are optimized for easy deployment and operations while also having the flexibility to handle future growth and cloud integration. With their highly available hardware and powerful software, FAS systems costeffectively deliver the data protection, security, and scalability to safeguard your data and help your staff be more efficient. Whether you're running a small business, a remote office, or a large enterprise, the FAS family's range of capabilities for SAN and NAS workloads make it an ideal solution for your general-purpose business applications as well as backup and retention.
E-Series

E-Series systems give you an integrated hardware and software solution for dedicated, high-bandwidth applications like data analytics, video surveillance, and disk-based backup that need simple, fast, reliable SAN storage.
Hybrid Cloud Infrastructure
HCI

NetApp HCI delivers an elastic hybrid cloud infrastructure that enables customers to start anywhere, run anywhere, and manage everywhere. NetApp HCI is designed to deliver a public cloud consumption experience with simplicity, dynamic scale, and operational efficiency to hybrid multiclouds.
StorageGRID

StorageGRID provides greater data management intelligence on a simplified platform for your object data. Because StorageGRID leverages S3, it painlessly bridges hybrid cloud workflows and enables your data to be fluid to meet your business demands. Gain the flexibility to deploy on purpose-built appliances, in containers, or where you see fit.
ONTAP

ONTAP or Data ONTAP or Clustered Data ONTAP (cDOT) or Data ONTAP 7-Mode is NetApp's proprietary operating system used in storage disk arrays such as NetApp FAS and AFF, ONTAP Select and Cloud Volumes ONTAP.